Features
Cloud Integration
Mackerel supports Amazon Web Services (AWS), Microsoft Azure and Google Cloud Platform. Mackerel lets you collect various metrics and events from these cloud platforms and manage them all in one place. This can be done for multi-platform systems that combine multiple environments, including on-premises environments, without having to separate monitoring settings for each platform.
Only offered with the Trial and Standard plan
Integrate multiple cloud platforms
Mackerel collects metrics and events using the monitoring API provided by each cloud platform service. All you need to do in Mackerel is register the read-only authentication method provided by each platform. In doing so, Mackerel will regularly access each cloud platform and automatically visualize and monitor various data. This is safe from a security viewpoint as well since the standard authentication method provided by each cloud platform service is being used.
Manage cloud components collectively with Mackerel
When you register integration settings for a cloud platform in Mackerel, each corresponding service will be registered as one host. And by incorporating the service/role/host concepts of Mackerel, managing the entire service is intuitive and easy even for complicated configurations with serverless architecture. Compute services that provide virtual servers are treated as standard hosts while other managed services are treated as micro hosts.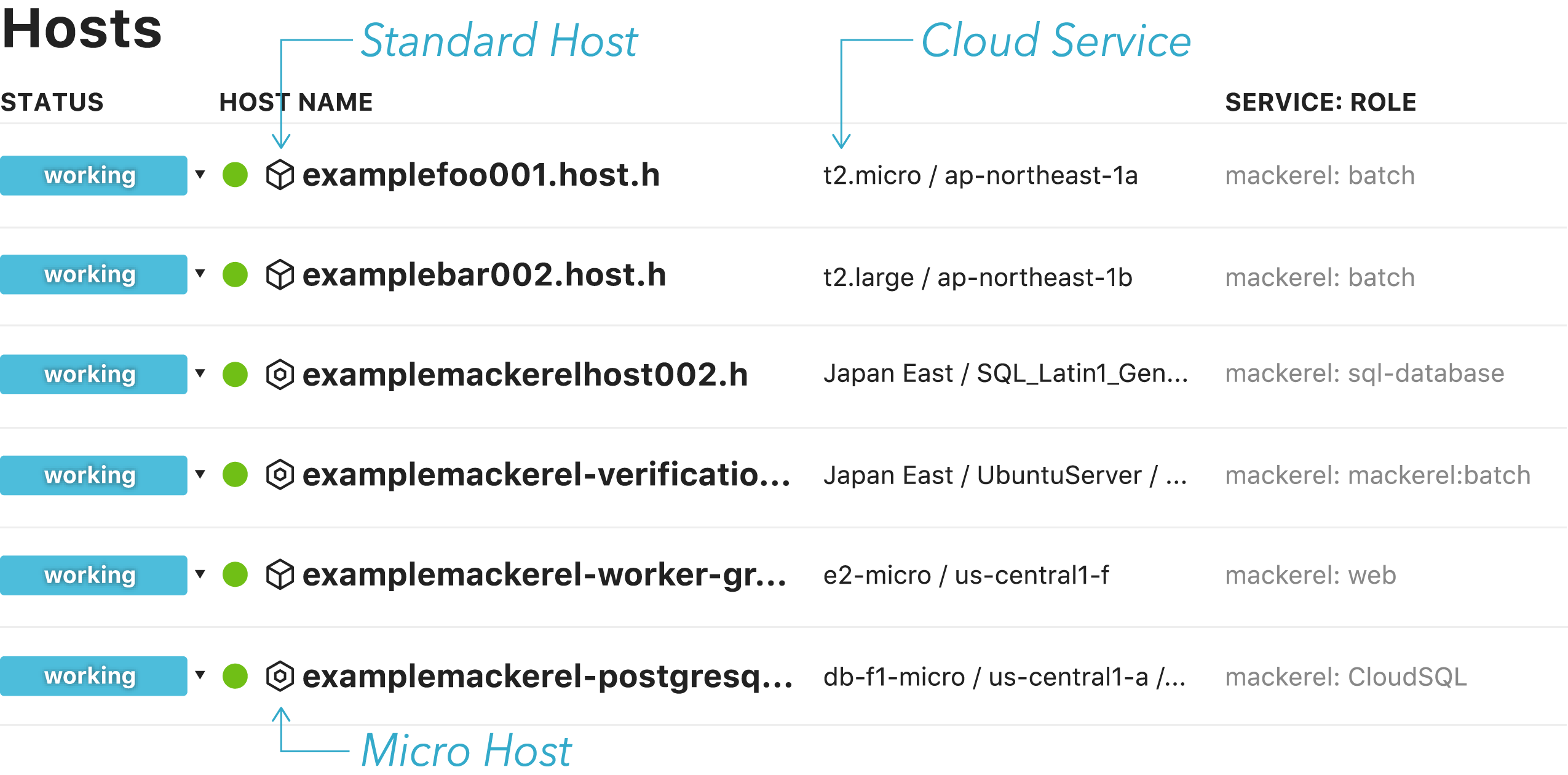 Expanding support for managed services
The various services provided by the cloud platforms are updated frequently and new products are introduced one after another. Mackerel is dedicated to the continued expansion of these services.
Google Cloud, Compute Engine and App Engine are trademarks of Google LLC.
Reasons for choosing Mackerel
Interested in giving Mackerel a shot?
Get started with a free trial and experience all the features Mackerel has to offer.