Features
Reasons for choosing Mackerel
With a quick and easy setup, you can be monitoring and managing your servers and visualizing metric data right away with our user-friendly API.
Monitoring and Alerts
Monitor the condition of
your server resources
and choose from
a wide range of
alert notification channels to
best fit your workflow so that
if an abnormality arises,
you'll be the first to know about it.
Posted metrics aren't just for show; monitoring thresholds can also be created and configured to any user-specified values. When an alert is triggered it will be recorded and your team will be notified via any combination of channels including Slack, Chatwork, Typetalk, and Webhook.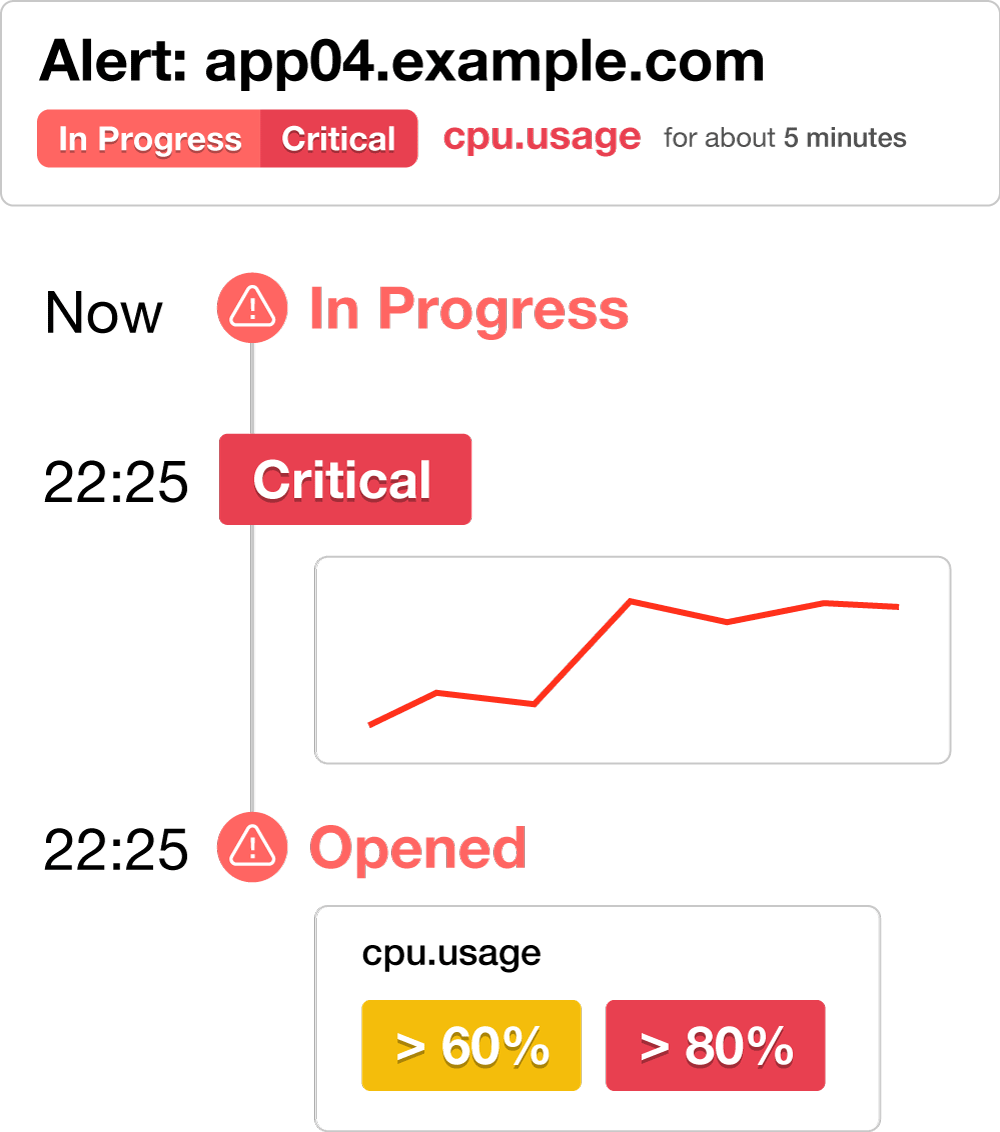 Service Metrics
With our easy to use API
it's possible to visualize and monitor
not only
server resources,
but any data
that you want to keep
an eye on.
Data you want to be checked daily like service response time and usage can be posted to Mackerel. By configuring service metrics to post with our simple HTTP JSON API, data can be visualized and monitored on the web.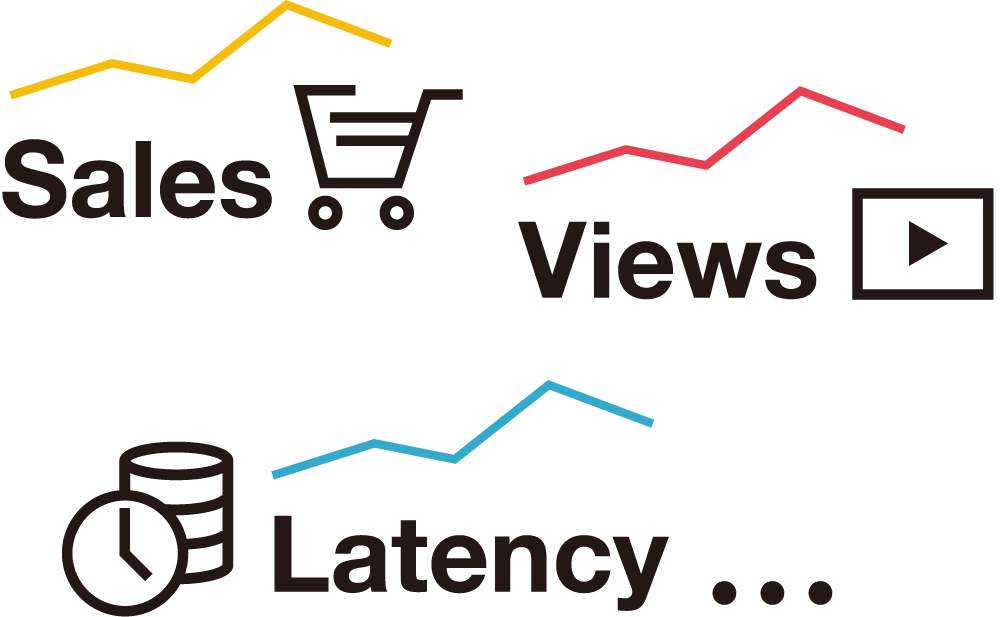 Cloud Integration
Visualize cloud products and monitor using the easy-to-understand concepts Service/Role/Host.
Visualize various metrics and events from cloud services such as AWS, Azure, and Google Cloud. Overlook complex service environments and manage simply.
What's so great about Mackerel? Let's see...
Monitor one host or hundreds with just one binary installation.
Hosts can be grouped as services and roles, improving autoscaling.
Elegant, full-featured, and easy to use graphs.
Visualize any and all data with service metrics.
Promoting automation with HTTP API.
Wide range of notification channel options.
Metric monitoring that alerts your whole team.
Plugin pack for support of as many as 20 middleware.
Embed graphs on any site.
Host statuses that work with your operation phase.
Check graphs with host-specific data.
Easy to grasp the situation with alerts logged in chronological order.
Log in with your GitHub account.
Open source agent in Go language.
Advanced settings for notification channels.
Official Windows support.
Cooperation with deployments.
Flexible management of authority.
Activity and event logging.