Features
Monitoring and Alerts
Using Mackerel Monitoring means having the ability to configure all your settings to meet your particular server management needs, with a variety of convenient ways to receive alert notifications.
Create Monitoring Rules
By installing mackerel-agent in your hosts, resource data will be collected and sent to Mackerel where, by setting your personal preferences and designating monitoring rules to your own specifications, this data can be monitored to a high degree of detail and customizability. With Mackerel you can monitor standard metrics such as CPU and memory usage and load average, as well as customized metrics like JVM, Amazon RDS, and ELB.

Alert Management
Establish threshold parameters for each monitoring rule at two levels, "warning" and "critical". In the event a threshold is crossed Mackerel will alert you via all of the notification channels you have linked to your account. Find solutions to problems by being able to view and analyze alerts chronologically.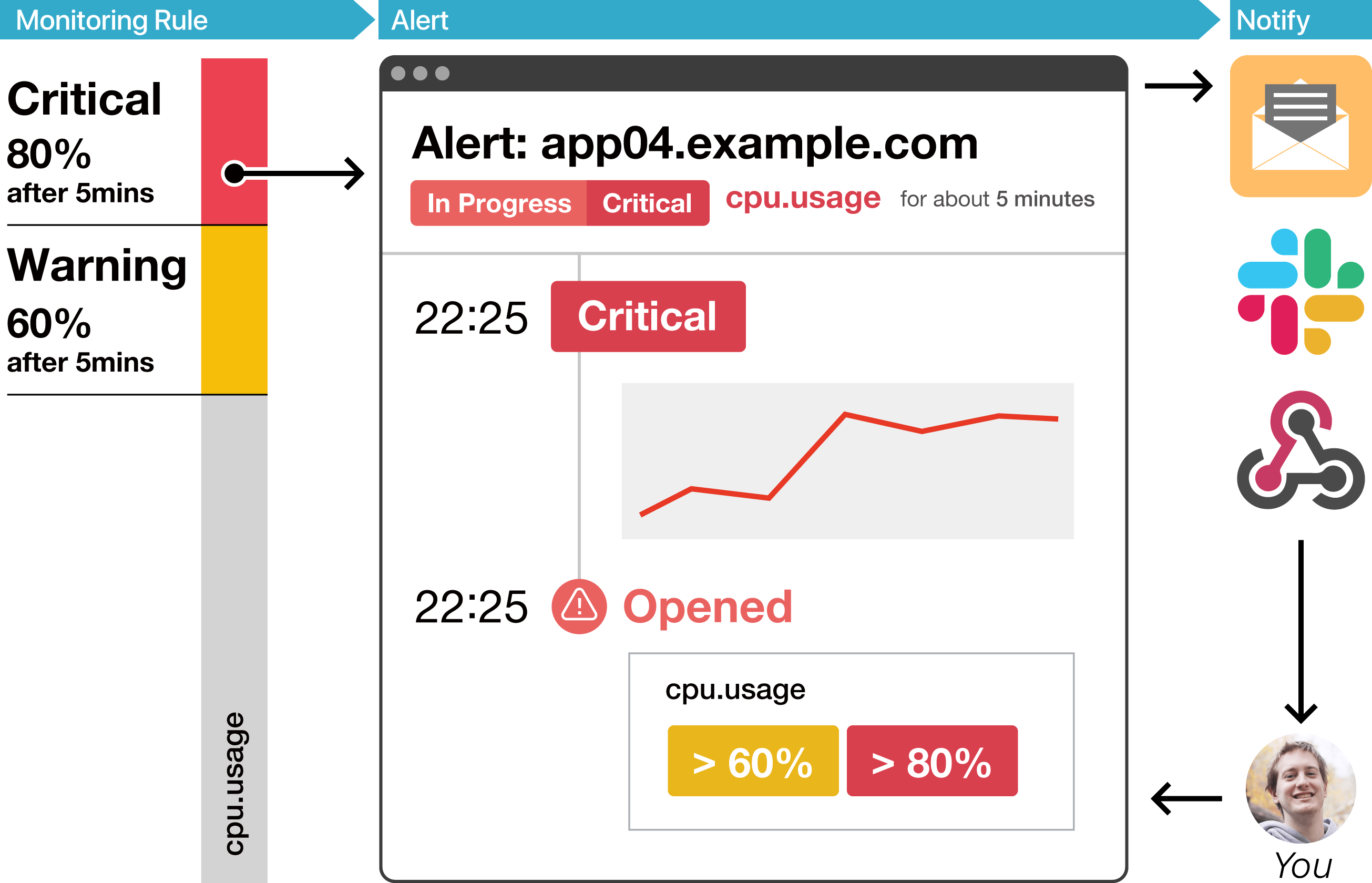 Flexible Notifications
Receive alert notifications through the channel most convenient to you. Mackerel has the capability to send notifications not only by email, but also through a variety of services such as Slack, Webhook, and more. We are continuously adding services that can cooperate with Mackerel to make notifications even more flexible and convenient.

Reasons for choosing Mackerel
Interested in giving Mackerel a shot?
Get started with a free trial and experience all the features Mackerel has to offer.